Theft-proof storage.​ The self-service checkroom. 
Flexible combination to a customized system.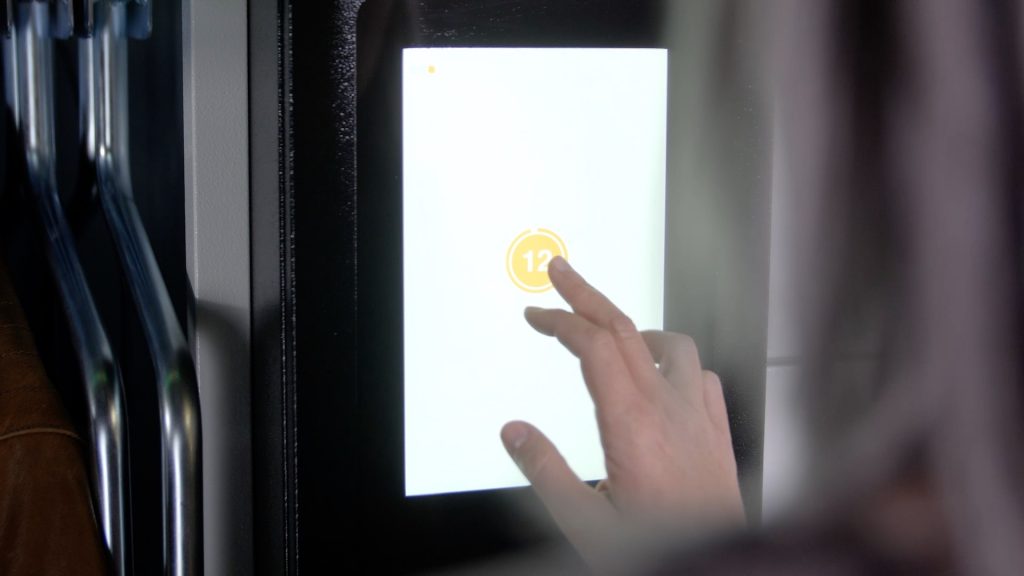 Terminal
Contains the control system, the ticketing system and a touch display for interaction with the user. A terminal can manage any number of hanger and locker modules. Ticketing takes place via QR code on paper tickets or smartphones, alternatively this can also be done via RFID badges.
Hanger Module
For space-saving storage of jackets. Per module up to 20 jackets can be stored safely and extremely space-saving. Jackets are secured by a unique, patented mechanism which prevents unauthorized removal while beeing gentle on the jacket.
Locker Module
For storing items like bags, helmets, backpacks, trolleys, etc. The Locker modules are available in different versions, where the number and size of the single lockers can be varied depending on the requirements.
Contact us to discuss the options and possibilities in detail. We are happy to advise and help with planning!
The software you are using cannot import any of the files? Any other questions about importing into your design? Let us know, we are happy to help here too!